If you've one of our 2021 calendars sat on your desk, you'll know that this month's visionary quote comes from former first lady, Michelle Obama: "If there's one thing I've learned in life, it's the power of using your voice."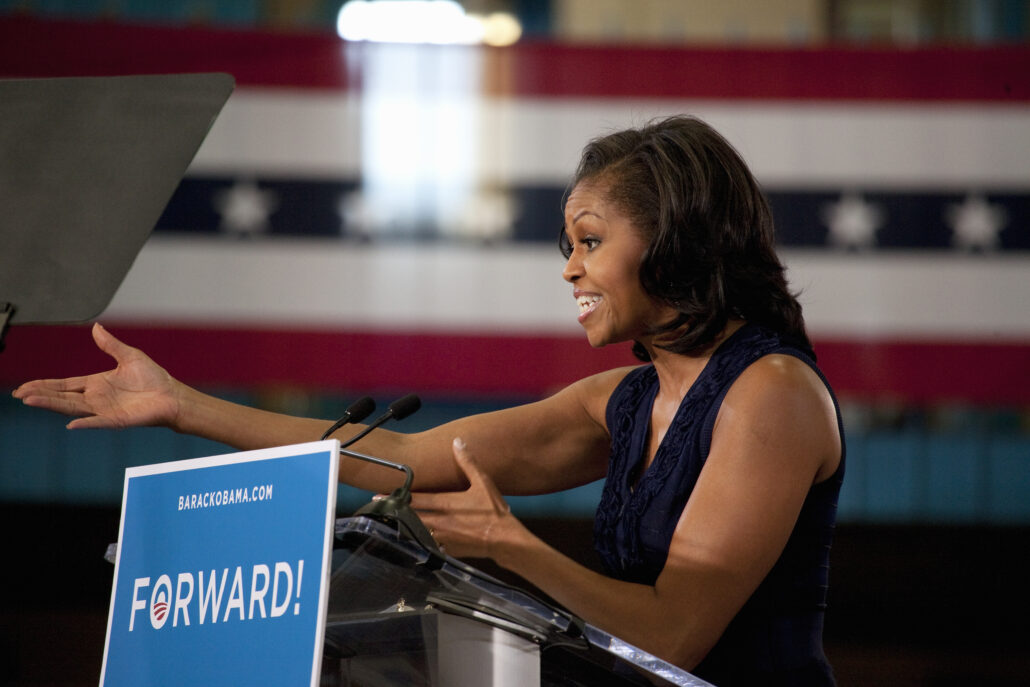 As Good Housekeeping says of our March visionary, 'Michelle has provided us with so many valuable life lessons on fighting for justice and equality through her speeches, interviews and [her autobiography] Becoming.'  As a leader, Ms Obama is well-versed in using her voice to effect positive change and has been a powerful advocate for many causes, including female education worldwide.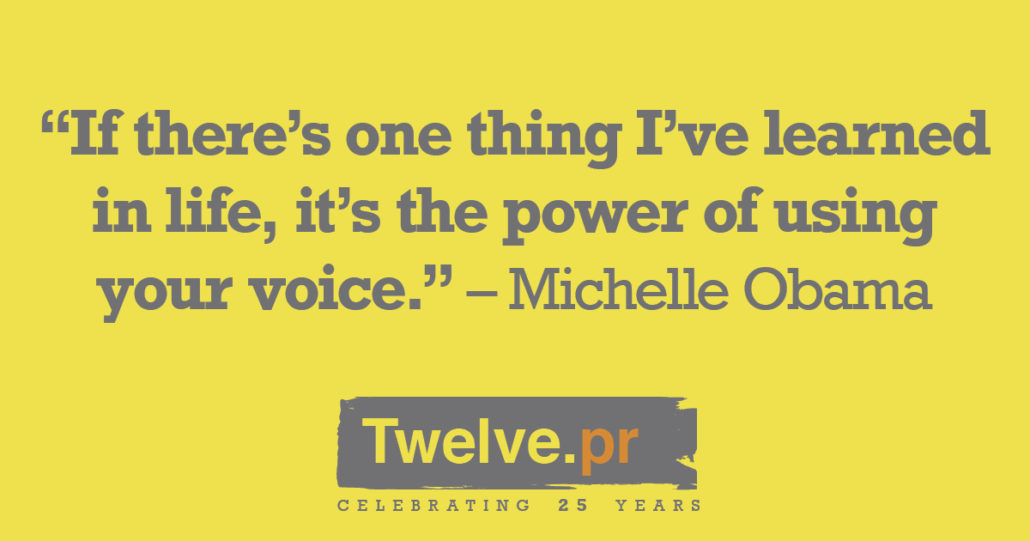 On International Day of Women and Girls in Science, she shared a compelling Instagram post about Nimon, a young Kenyan female student who discovered a love for physics through the Girls Opportunity Alliance and is now training to be a teacher herself – the video garnered nearly half a million views.  What both Nimon and Michelle show is that our individual voices can be a potent tool – people will sit up and take notice.  
Harnessing the power of an individual's or even a collective's voice and the story they wish to tell is an incredibly important part of the PR mix.   
Strong voices, strong arguments 
These stories can manifest themselves in many different ways, and can be valuable in business as well as consumer campaigns, as the following B2B example for our client Altelium shows. 
Altelium uses electric battery data to facilitate investment in renewable energy systems, through warranties and operational data analytics.  The logistics sector, with its vast warehouses and corresponding energy needs is a key target market for them.  But how do we interest the logistics sector in what Altelium has to offer?  Warranties for energy storage systems or battery data aren't exactly front of mind with a busy warehouse manager and we needed to bring the Altelium offer to life for them.   
Alex John's is Altelium's business development manager and is an expert on electric vehicles and autonomous ones in particular.  He sits on the BSI committee for Steering Group of PAS 1884 "Safety drivers in automated vehicle testing and trailing".  We used Alex's genuine passion for autonomous electric vehicles to create a thought leadership piece about the exciting new role of electric vehicles in the logistics industry, leading to a piece in the sector's core title, Logistics Voices.   
Show, don't tell – the power of the case 
study
But perhaps the strongest use of 'the voice' is in the case study. The story of Nimon shared by Michelle Obama is a perfect example of a firsthand account or case study which strikes a chord with the intended audience. You can see this from the many comments left by viewers – 'Amazing story!', 'Salute!', 'You are such an inspiration for young women all over the world, thank you.' 
View this post on Instagram
Sometime ago I undertook some training from CIPR trainer and writing guru, Lorraine Forrest Turner. Her mantra 'show, don't tell' runs in the back of my head every time I put my fingers to the keyboard. The idea is that rather than simply 'saying' you belong to an innovative company in the first paragraph of your press release, you have to 'show' it or explain how you are innovative.  Every man and his dog would say they were innovative – what makes you different? 
Case studies do a 

marvellous

 job at the 'showing'. 

 
Qube Learning really is an innovative training and learning provider. Their marketing materials are filled with case studies of real students who have been able to unlock and fulfil their potential, thanks to training with them. A shining example of this is Daniel Hasan who won the Outstanding Achiever of the Year award after his traineeship with Cars2 Hyundai in Bradford.   
Daniel's case study and his award win caught the attention of the Telegraph & Argus newspaper which covered his story;
"Receiving the Outstanding Achiever of the Year award is truly one of my greatest achievements," commented Daniel to the paper. 
So, if you're looking for inspirational content, think about your voice and what story you want to tell – it's a powerful tool. And if you need help, we'll be on hand to make sure the intended audience sits up and listens.  
https://www.twelvepr.co.uk/wp-content/uploads/2021/03/shutterstock_132476663-scaled.jpg
1707
2560
Jess
https://www.twelvepr.co.uk/wp-content/uploads/2017/05/logo-300x88.png
Jess
2021-03-25 10:30:47
2021-03-25 10:34:39
Your voice is a powerful tool