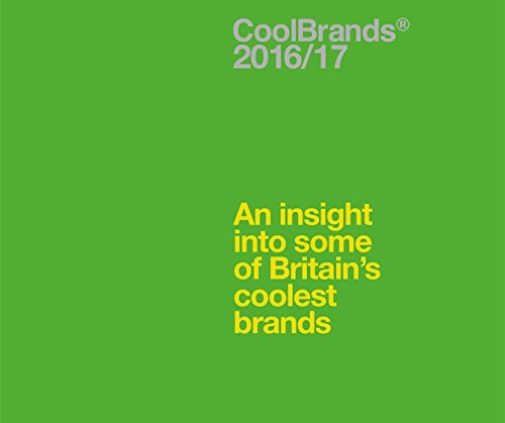 "A strong brand stops you being commoditised" is the best explanation for why you should always be thinking about your brand.
But to improve your brand identity and performance you first need to unpick what makes a brand cool, or strong, so that you can work on the right elements.
Which is why Ben Reynold's talk the other day on 'The Anatomy of a Cool Brand' at Soho Farmhouse was so valuable.
Ben's got an amazing CV –  Head of Partnership Marketing at British Airways, Marketing Manager at Ebookers.com and then Head of Marketing and Customer Experience at BBC Studies.
Then randomly (or not so randomly but that's another story) Ben set up Carousel Lights with his sister, Rebecca.
In 2016 Carousel Lights was officially listed as a CoolBrand® .  All of which means Ben knows a thing or two about how to make a brand work.
And isn't it cool that Ben gave his time and wisdom to us all free?
That's all part of the DNA of a cool brand, so let's take a look at what Ben said and share his pearls of wisdom.
The official Cool Brand criteria is a measure of the following:
Authenticity
Desirability
Originality
Innovation
The Cool Brand Council (yes, that's a thing, check them out here http://www.coolbrands.uk.com/panel-1/)  gives each brand a score of ten against each of the above criteria.
Ben explains what these measures mean – for example, for desirable: 'would you tell someone about it in a pub? As in "I've just bought a new neon light, it's awesome" etc.
The brand scores are then triangulated against a poll of UK adults.
Ben also added his own definition of what makes a brand cool and gave examples against each quality.
What was interesting was how often anything associated with authenticity came up:
edgy
back story
trendsetting or working with trendsetters
progressive
stylish
authentic
consistent
associated with other cool brands or partners
You quickly build up a really good idea of the qualities of a cool brand.
But can you actually manufacture a cool brand, or it is just 'happenstance?'
Based on Ben's success in building Carousel Lights from scratch, and lots of the other official 'Cool Brands', like Sipsmith for example,  the answer is clearly 'yes you can.'
Ben's two stage plan for building a cool brand
THINK
have a clear strategy
decide what your product or service is (and what impact your product has on its market – what do they really see as your benefits)
who is your market (who's using it and who's buying it)
what's your positioning
know what you're not, compared to others
DO
create a clear identity
name (make it simple but saying something e.g. Mighty Boss)
logo
strapline
personality (e.g. Meat and Liquor)
tone ( e.g. Dave channel "the home of witty banter")
palettes (colour scheme with design and logo)
experience (what happens, what do you experience when you buy the product, the exchange contact)
conduct research, but use common sense. Consider Henry Ford's words: "If I'd asked people what they wanted they'd have said faster horses. "
What stood out for me from Ben's excellent talk was the importance of authenticity and the back story to a brand's success.
And the other powerful message was the importance of PR – the authenticity and belief which comes from editorial endorsement and content.
As Ben specifically said – not advertising, not advertorial, but editorial. Something which a good PR agency like Twelve can help you with.
Of course, you don't have to take my word for it, when I say PR is a crucial tool in building a strong and successful brand, read Ben's words for yourself in The Guardian:
https://www.theguardian.com/small-business-network/2015/mar/30/startup-of-the-year-2014-carousel-lights
Huge shout out to Ben at Carousel Lights and Soho Farmhouse for giving us a steady stream of deliciousness for our minds, bodies and souls.
https://www.twelvepr.co.uk/wp-content/uploads/2018/02/s-l640.jpg
488
505
Nicky
https://www.twelvepr.co.uk/wp-content/uploads/2017/05/logo-300x88.png
Nicky
2018-02-16 16:28:59
2019-07-26 11:36:14
The anatomy of a cool brand and the role of PR