Re-Fashion – National retail 
partnership 
launch 
Re-Fashion is a website which offers good quality second-hand clothing for sale, raising money for charity and helping to fund sustainable fashion projects.  It encourages customers to reuse, remake and repair clothes.  
According to WRAP, each year we discard 350,000 tonnes (or £140m worth) of good quality, wearable clothes to landfill. Re-Fashion believes the future of fashion is circular and wants to eliminate clothes waste and was recently cited by The Guardian as one of the UK's top websites for second-hand clothes.  
Forging a partnership with prominent high street retailer Very.co.uk, Re-Fashion invited Twelve to help present the news to the fashion industry. With the #VeryGoodVibes campaign Very's customers were encouraged to donate their unwanted clothes for sale to new owners through Re-Fashion, aiming to end the amount of clothing the UK sends to landfill. 
The partnership began with an email to Very customers introducing them to Re-Fashion and inviting them to request a donation bag from Re-Fashion which can then be filled with good quality clothing and delivered free of charge.  
Ahead of the national launch, Twelve sent out specially upcycled denim press packs to selected national lifestyle and fashion journalists and influencers. The press packs were made from jeans which had been donated to Re-Fashion but weren't suitable for resale and could be reused once received. The press pack also contained a donation bag, release and five 'fact cards' for use on social media.  
In total 16 pieces of coverage were received in key titles including a dedicated interview with Re-Fashion co-founder, Steve Lyons in Drapers Magazine which highlighted all Re-Fashion's key messages including its quality customer service levels. The news was also included in the Sunday Mirror's Notebook Magazine, 'Top 10 Countdown' and range of industry titles including The Industry Fashion, Underlines, EcoTextile, Retail Technology Innovation Hub, Fashion Network and Materials Recycling World.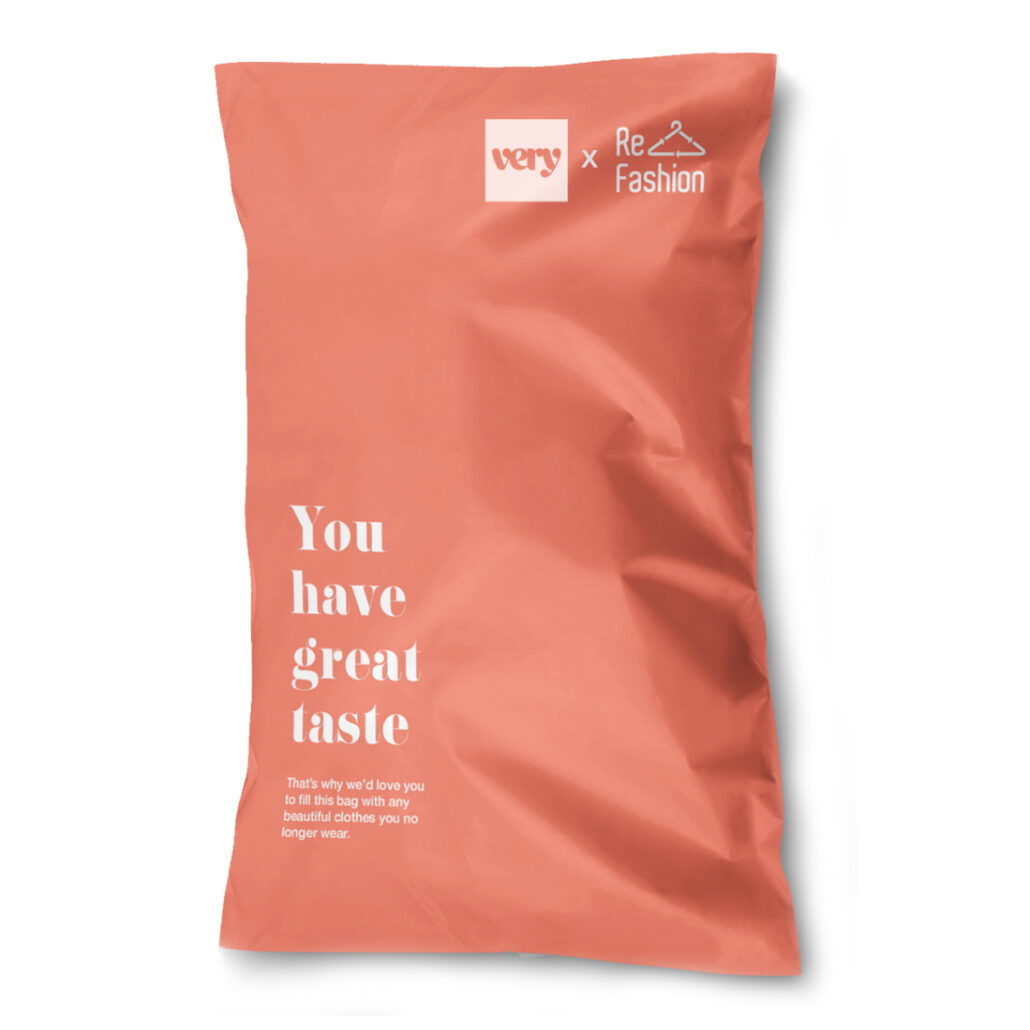 Steve Lyons, Co-Founder of Re-Fashion, says 

"We believe the future of fashion is circular and want as many people as possible to experience the benefits of donating and shopping second hand. Raising awareness of our partnership with Very.co.uk was an extremely important part of fulfilling this mission and Twelve PR were instrumental in that role. The feature-length interview in Drapers magazine was a particular highlight."