I'll come clean now, I'm a loyal Lush buyer. But that's not to say I didn't raise an eyebrow at the launch of their #SpyCops campaign.
For many in communications, the campaign was felt to be a high-risk marketing strategy which would have implications for Lush's reputation. Here we look at how it unfolded and whether there's anything to be gained by a high-risk strategy?
#SpyCops
In case it passed you by, Lush's latest campaign highlighted the undercover police officers who had infiltrated activist groups and formed intimate, deceptive relationships with some of their members. Some relationships lasted, had kids, only for one parent to later vanish when the operation closed.
Lush had posters, fake police tape and slogans 'paid to lie' and 'police crossed the line' splashed across their windows and collaborated on its campaign with charities 'Police Spies Out of Lives' and 'Campaign Opposing Police Surveillance'.
Lush has previous history in conducting political campaigns, including against fracking and Guantanamo. It's always up to the individual store managers to participate. Forty stores took part in spy cops placing posters in their windows and as The Guardian's Emine Saner says, 'the response was immediate.'
The home secretary, Sajid Javid, was not pleased: "Never thought I would see a mainstream British retailer running a public advertising campaign against our hardworking police," he tweeted. Social media lit up with Facebook users placing over 30,000 one-star reviews on its page.
Lush was ultimately trying to highlight the importance of a public inquiry, instigated by Theresa May as Home Secretary, into the tactics employed by undercover policing and the breaches to human rights these posed. It was not a campaign designed to attack the police force as a whole – as the Lush statement says:
"This campaign is not about the real police work done by those front-line officers who support the public every day – it is about a controversial branch of political undercover policing that ran for many years before being exposed."
Consumer confusion
However, it is clear that some consumers didn't understand the nuances of the campaign. They took to Twitter:
'The Lush anti-police campaign is disgusting. Not like they put their lives on the line on the daily or put themselves in dangerous and harassing situations…' – Louise, Oxford
'Personally, I think Lush should concentrate on selling soap rather than taking pot shots at the police #LushUK' – Phil, Oxford
Bloggers: 'Too many mixed messages'
Bloggers and influencers also felt the campaign had too many mixed messages.
"I feel it is wrong that they have used an image of a regular serving police officer on the streets. It gives the impression that all police officers are bad and corrupt, and that is certainly not the case,' says blogger, Sarah, from Beauty Addict.
Becky, from the Owlet, reiterates the sentiment: "Their campaign wasn't specific enough. If you want to call out the officers that committed those crimes then great, do that. But by using a picture of a standard police officer that you'd see on the street people look quickly and it sends the message that all police officers are corrupt, not some. This has too many mixed messages."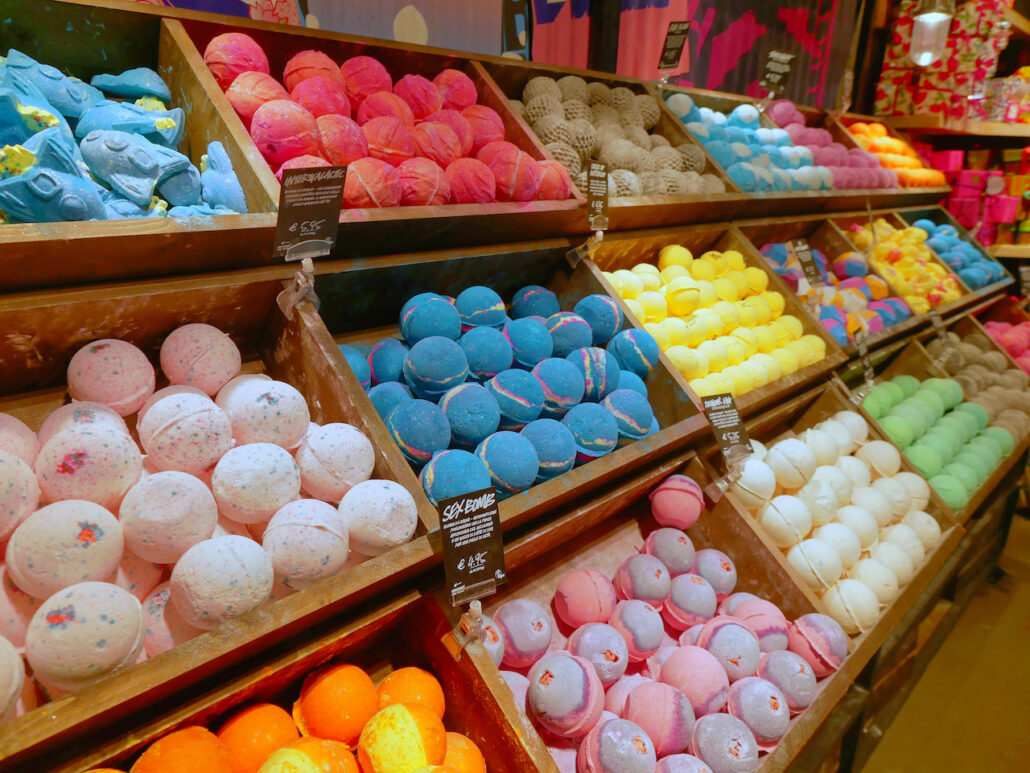 Successful in the end?
When we plan communication and PR campaigns, there's always a set objective. For Lush one of those objectives was to shine a light on the immoral tactics of undercover policing.
Yet I felt that this campaign, attempting to align the brand with a social justice movement, distracts consumers.
As Mark Ritson comments in his column in Marketing Week, 'everyday talking about undercover policing methods in the eighties is another day not talking about the brand and how it makes you feel.
Brands, like Lush, already have to contend with finite marketing budgets and battle for constrained consumer attention in a crowded marketplace.
The consumer furore and confusion about Lush's campaign was picked up by national press and broadcast, but only then did the 'spy cops' message come through, bringing it to the forefront of the public psyche.
Lush founders, Mo and Mark Constantine, said in a recent Guardian interview: "It was a successful campaign. If we had done something less striking perhaps this wouldn't have been so highlighted to people. I thought it was unfortunate that it looked as if we were anti-police which had never been the intention."
Blogger, Nicky from Portraits by Nicky, felt that there were positive outcomes: "Personally, I am not a Lush buyer, but I think, done correctly, it is good for big named brands to get behind something they believe in."
This was a high-risk strategy for Lush with implications for its reputation. Yet, however you look at it, or whether you feel brands like Lush should even champion social causes, one campaign objective was met – shine the spotlight on unethical activities carried out by undercover policing.
What British shoppers, consumers, bloggers and influencers now think and feel about Lush is another thing entirely, but sales were up 13 per cent in the immediate days after the campaign posters went up[i].
[i] 'How the lush founders went from bath bombs to the spy cops row', Emine Saner, The Guardian, Wed 20 June 2018.
https://www.twelvepr.co.uk/wp-content/uploads/2018/06/shutterstock_783918085.jpg
961
1280
Jess
https://www.twelvepr.co.uk/wp-content/uploads/2017/05/logo-300x88.png
Jess
2018-07-02 15:46:20
2018-08-07 08:34:04
Lessons from Lush: can high-risk strategies pay off?