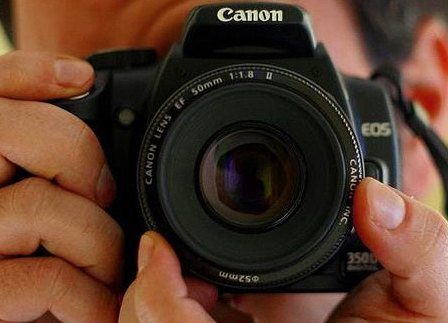 You know the saying – "a picture is worth a thousand words", well this is never more true than within the media industry. In the battle to make your content stand out from the crowd, it is essential to have punchy, engaging and high quality imagery that illustrates the copy and can be maximised across the media; on websites, social media, newsletters and in print.
To help guide you through this process we have listed our top five tips for the perfect photo:
Reflecting the content – if you've got a great story or product to shout about, then make sure your image reflects this. A good way to ensure you're hitting the nail on the head is to look at the article's headline, then make sure your image encapsulate this.
Captioning – for the sake of the both PRs and journalists it's important that you caption the photograph with a few well chosen words that explain what is happening or lists the names of the people who are featured.
Quality – in a world where the majority of people have either a smartphone or a digital camera, there is no excuse for fuzzy, poor quality images. A sleek, crisp image will make your organisation look far more professional and will be particularly important if you want your story to be published in print media.
Size matters – high-resolution images are often very large, so its important to make sure that the actual size of the image file is no more than 1MB. Many journalist's systems reject emails that contain extremely large attachments, so by making sure your image is a 1MB or below, you will ensure that it will reach the intended recipient.
Permissions – for any photos that are going to be used publically or commercially, it is important that permissions are gained from your subjects. The easiest way to do this is to prepare consent forms that can be filled out in person, or alternatively make sure to record names and email addresses so that they can be contacted and their responses seen in black and white.
https://www.twelvepr.co.uk/wp-content/uploads/2014/10/taking-picture-photographer-e1412690376995.jpg
323
448
Jess
https://www.twelvepr.co.uk/wp-content/uploads/2017/05/logo-300x88.png
Jess
2014-10-07 13:58:04
2014-10-07 13:58:04
Five ways to prepare the perfect PR photograph