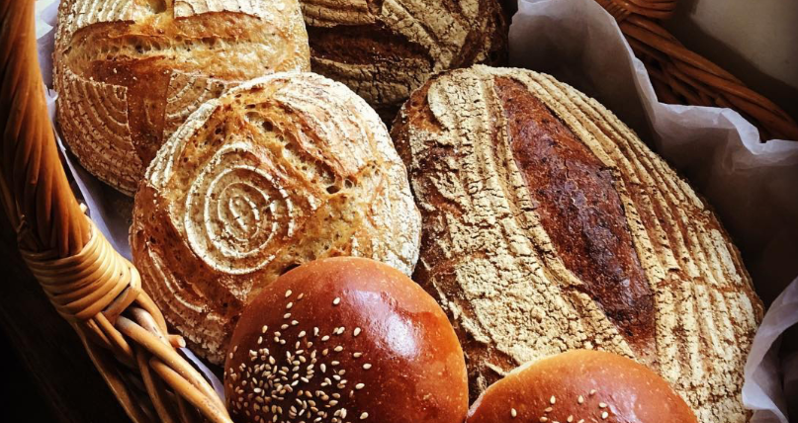 Would you like to feel more excited about going to work on Monday morning?
According to new research published in the Journal of Positive Psychology one way to achieve this is by baking the night before.
A study of the diaries of 658 university students revealed that following creative activities like cooking, participants reported higher levels of enthusiasm and flourishing.
Who wouldn't want to be flourishing? Apparently it's a psychological term that refers to increased personal growth within oneself.
Dr Tamlin Conner, psychologist and lead author of the study from the University of Otago in New Zealand said the research suggests a positive 'morning after effect' whereby creative activity on the previous day predicts wellbeing the next.
This explains stories like this one from the Telegraph "Why home baking is about much more than a loaf of bread – it's therapeutic, too" and why groups such as The Cotswold Flour Baking Club launched by our client Matthews Cotswold Flour are well, flourishing.
What has this to do with super-charging your PR?
Research is the bedrock of PR. Used well it really can super-charge your PR and give you a competitive edge. It's used to identify, amplify and illustrate hundreds of stories every day.  It's why my years at The Guardian and Observer Newspaper as Research Manager are so relevant today.
Many organisations have a wealth of research or data available to them which could provide valuable PR or marketing collateral if used in the right way.  Take a look at the headlines in your favourite news channel and see how many stories are based on a new piece of research or data.
So, if you're looking for a way to achieve more effective PR, start with a good baking session one evening. Then the next day get in touch with us at Twelve PR.
With thanks to Mark at Mark's Cotswold Bakery for this photo of his amazing artisan bread.
https://www.twelvepr.co.uk/wp-content/uploads/2020/02/Use-your-loaf-Marks-Cotswold-Bakery.png
562
798
Nicky
https://www.twelvepr.co.uk/wp-content/uploads/2017/05/logo-300x88.png
Nicky
2020-03-05 12:12:09
2020-03-05 12:12:09
How to use your loaf to banish Sunday night blues and super-charge your PR