MPMA – Haven't we met somewhere before?
You wouldn't necessarily expect to hear the famous chat-up line 'Haven't we met somewhere before' in the canned food aisle of your supermarket.
But it would be perfectly appropriate comment from a person to a tin can!
That's because metal collected for recycling comes back in numerous different guises, sometimes as a another can, but more often than not as something completely different – a fact widely misunderstood and misinterpreted by retail packaging stakeholders.
Our tightly targeted, award winning integrated campaign for the Metal Packaging Manufacturers Association (MPMA) spanned message development, direct mail, digital and printed advertorial. It achieved retailer engagement and a change of attitude.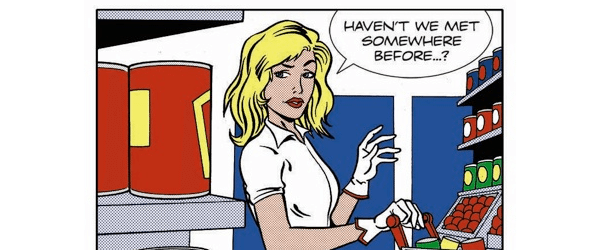 "A very successful campaign, nicely executed, which achieved and exceeded its aims. The Judges particularly liked the way all the elements of the campaign worked together in harmony, with a consistent look and feel, the sign of some really joined-up thinking. This is a great 'best practice' case study of integrated communications.'

CIPR Judges, Best Integrated Campaign

"Twelve provide creative, wise, skilful and effective PR. They have a fantastic team who excel at every task."

Nick Mullen, CEO and Director, Metal Packaging Manufacturers Association