This week, I headed down to Hunts Media in Kidlington, Oxfordshire for the grand unveiling of their new augmented reality (AUR) technology, Skim.
Skim is designed to work in conjunction with print media – brochures, banners or posters. By 'skimming' print media with a smartphone or tablet with a bespoke app powered by Skim, users can enjoy extra rich content. AUR apps powered by Skim will hold their content in the programme, which users download to their device.
The benefits of Skim (soon to be available to download in Android and iOS in mid-March) outweigh those of other augmented reality apps, such as Blippar, which rely on an internet connection to buffer content which often results in a slow, shaky delivery.
But what can augmented reality bring to business?
So far the examples we've seen of AUR in action have been costly and sometimes frivolous trials – such as Pepsi's World Cup campaign. Consumers could use the Blippar app to unlock behind the scenes video content of the Brazil World Cup when they scanned a Pepsi can and download the special World Cup 'Heroes' single. It was technically impressive, but not exactly life-changing.
Red Nose Day's current AUR experience linked to special badges is connected with an important message; comic relief favourites, such as Harry Hill, encourage wearers to 'make your face funny for money'. And as the Hunts team demonstrated, the reliability of the app working is 50:50 – it relies on internet connection and being able to read the curved badge – a definite AU trigger no-no, there's simply not enough contrast and points for the app to scan and lock on to.
Is the future print and augmented reality combined?
What AUR can provide is that trigger to get people to your website and to your product or service. Combined as part of your marketing mix and aligned with your business goals, it can be used to increase sales and develop user engagement with a brand or company.
The Institute of Direct Marketing released research last year that showed that forty per cent of consumers will investigate a company or brand further after seeing print media they related to. Imagine if that print media were to come to life providing further interesting and helpful content instantly, we're only going to increase the number of people seeking out brands.
As a fan of Oxford's Natural History Museum, I'm looking forward to their new app (powered by Skim). Their objective is to increase footfall to the Museum and their AUR app, when downloaded, provides helpful content before a visit. Yet to encourage people to make a trip to the Museum, the app will release additional content explaining exhibits when visitors cross the building's threshold. Finally an AUR app which has the business objectives at the heart of its creation.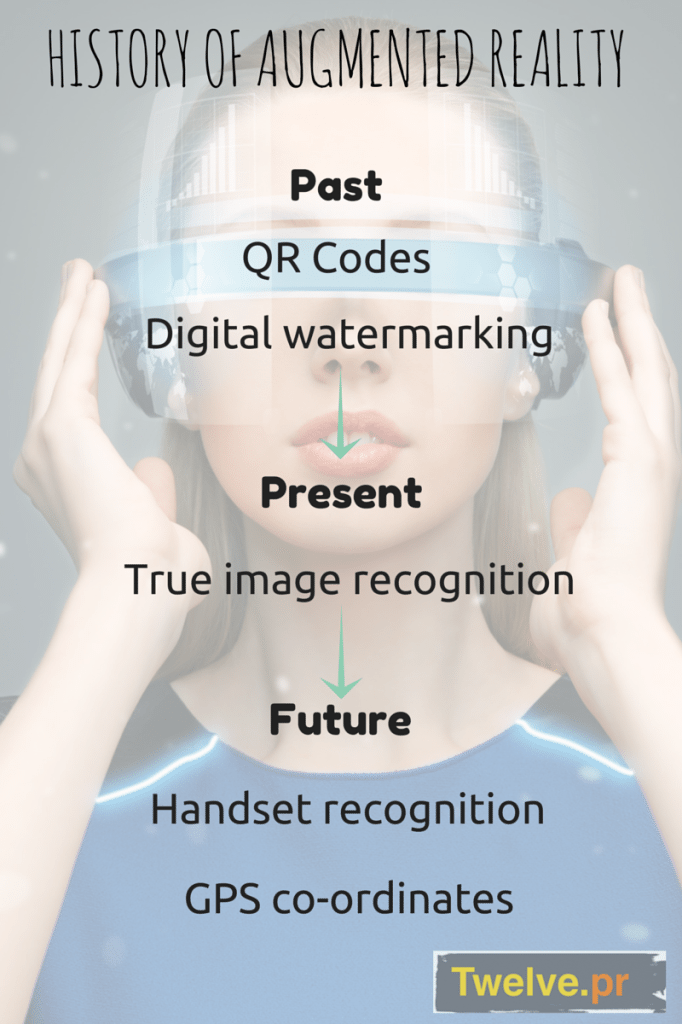 https://www.twelvepr.co.uk/wp-content/uploads/2015/02/Screen-Shot-2015-02-20-at-11.26.08.png
580
580
Jess
https://www.twelvepr.co.uk/wp-content/uploads/2017/05/logo-300x88.png
Jess
2015-02-20 12:31:13
2015-02-20 12:31:13
Augmented reality – what can it do for your business?