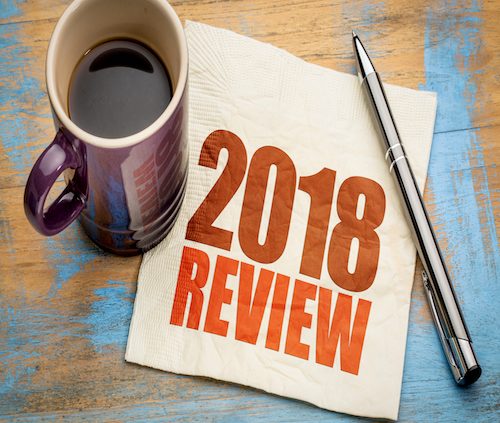 As 2018 draws to a close, we take a look at some of the changes to media channels that we have used in the past twelve months, and trends for 2019.
The rise and fall of Facebook
In 2017 the most popular social media platform was Facebook. In 2018, however, Facebook had a tough year, after endless privacy scandals and ongoing trust issues from users. The social media's popularity has taken a hit.
Luckily for Facebook, Instagram is part of its empire, and 2018 has been an exceptional year for the photo-grid based social media.
This year, Instagram dethroned Snapchat as the most-used social media platform among teens, and perhaps the biggest story of 2018 is the rise of Instagram stories. The volume of brands posting Instagram Stories has increased by 400 per cent this year.
Facebook may have the largest number of users, but 'Instagrammers' tend to be much more engaged with content. The increased popularly in stories has provided an opportunity for some brands to target their audience more effectively on this channel than through a Facebook advert.
Influencer Marketing
Earlier in the year, media chatter was about the value of social media influencers, with many companies cracking down on 'fake followers'.
Brands such as Unilever led the way when it came to preventing the endorsement of fraudulent influencers when the firm announced it would not work with any influencers who buy followers.
The power of the influencer has grown significantly. In 2018, however, it seems consumers have become more resistant to the influence of 'mega-influencers'. After Instagram introduced a number of new features that ensured influencers were clearly signposting paid for content, it became much easier to identify which accounts were promoting almost any product for a fee.
In 2019, companies are likely to gain more valuable engagement by investing in mid to micro-sized influencers whose passions align with the values of the brands they are promoting. Ensuring the content being shared is genuinely enjoyed and used by the influencer, even if it is sponsored, allows consumers to trust both the influencer and the brand.
More media, fewer journalists.
A challenge that all PR's have been facing this year is the continued loss of journalists and a decline in traditional media channels. While the amount of content shared each day is increasing, the massive shift to digital continues to impact many traditional media outlets. Changes at Johnston Press are particularly worrying for us all.
This loss of print ad revenue has seen a huge increase in paid content. Opportunities such as opinion features, thought-leadership pieces and regular columns are increasingly only being offered in line with advertising spend.
A change in media consumption trends
Ofcom data reported that 16- to 34-year-olds now watch more than two-and-a-half hours a day of non-broadcast content. This year also saw daily watch time of YouTube among 18- to 34-year-olds exceed the one-hour mark, according to Comscore.
This substantial increase in consumption of non-broadcast content, such as Netflix, allows consumers to avoid adverts. Even on platforms that do advertise such as Instagram stories, people are able to skip past the advert and continue to view their friend's stories. Of course, canny PR's will find opportunities in this change!
Another interesting report from Campaign revealed that watch time for "explainer" videos on YouTube has doubled in the past year. While there has been a reduction in consumers watching broadcast content, the number of people engaging with education-focused videos provides brands with an opportunity to reach their target audience by repurposing content.
2018 has been a jam-packed year, but we love keeping ahead of trends so we can make the most of them for our clients. Wishing you a very happy Christmas and New Year.
https://www.twelvepr.co.uk/wp-content/uploads/2018/12/shutterstock_1178736790.jpg
500
500
Elisa Rainford
https://www.twelvepr.co.uk/wp-content/uploads/2017/05/logo-300x88.png
Elisa Rainford
2018-12-21 15:38:26
2018-12-21 15:44:43
What will 2018 be remembered for in the world of communications?